Latest News!
August 1, 2014
I am now VP/CIO of Crescent Care Corporation and have taken on the task of developing a complete digital solution for Assisted Living Facilities (ALF's)
Welcome to my site!
You have found the site of the Informatics Guru. I specialize in solving healthcare IT issues both in the hospital and office setting. I saw the lack of information available in the healthcare informatics field, so I hdeveloped this site as a resource for the healthcare informatics community. This site is my "open source" contribution to the healthcare informatics community, so please feel free to come share information and questions with us.
The priority of hospitals is to take care of people. Taking care of patients is how hospitals make their income, their reputation and how they stay in business. Unfortunately, since the focus of a hospital is on healthcare, many times they ignore the needs of their IT department by not allocating an appropriate budget for software/hardware needs or by not hiring seasoned and educated IT professionals.
If you needed life-saving care, would you go to a doctor that learned medicine at an IT company? Probably not. You would go to a doctor that has not only a medical degree, but experience working in the healthcare field. The same principle applies to IT, as the best IT professionals will be those that grew their skills in an IT company, where IT is the primary focus of the entire company. If you want the best software developers, then you would look for those that have experience with large software development companies, where software development is their business.
About
Me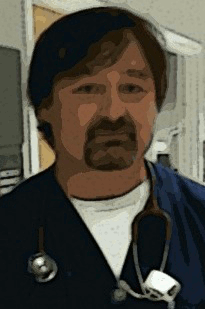 Michael R Bonn II
Healthcare and IT professional with unparalleled experience and education in both fields. Successfully combining both of my areas of expertise, I am able to not only understand the clinical needs of a hospital, I am able to design, develop, and implement solutions that are tailored to their needs.